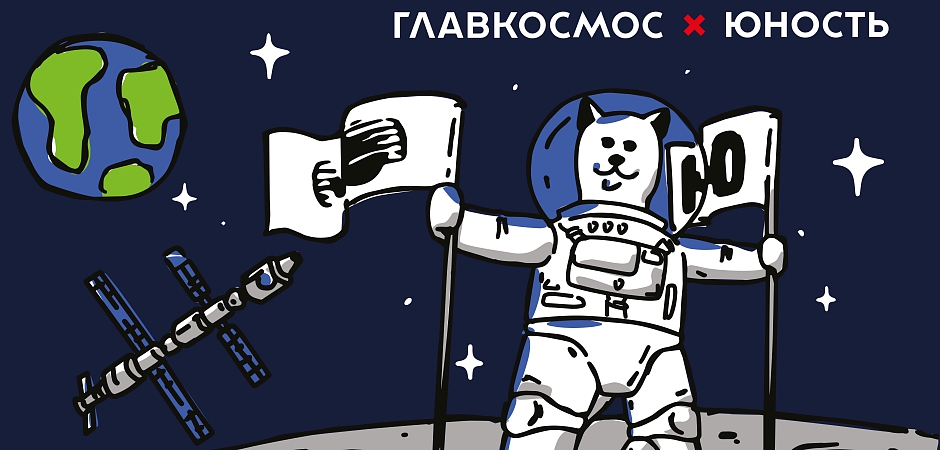 10.08.2022
Dear friends!

We keep on expanding the product line at the Glavkosmos online store, and we are pleased to present the result of our collaboration with the YUNOST (YOUTH in English) clothing brand - one of the symbols of Russian streetwear.

In the new capsule collection, the branded Yunost cat conquers space! Space has always attracted humanity, people have sought to find answers to the mysteries of space and conquer its enigmatic infinity. Through the new collection, space is getting even closer! Everyone can touch it already today, becoming part of the team of space conquerors!
Look into the sections:
T-shirts
,
Hoodies
,
Accessories
,
Socks
to see which parts of the Universe the cat was thrown into!
Let's touch space together!