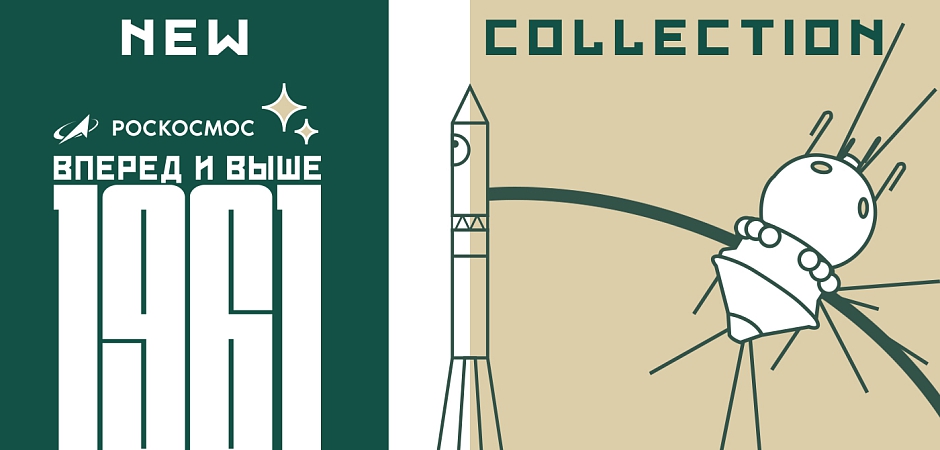 06.05.2022
Friends!

Few days before Victory Day, we are pleased to present a new capsule limited collection "FORWARD AND HIGHER!", which is dedicated to the first human space flight!
On April 12, 1961, Yuri Alekseevich Gagarin performed the first crewed orbital space flight in the history of humankind on the Soviet spacecraft Vostok-1. The spacecraft, which was launched from the Baikonur Cosmodrome at 09:07 Moscow time, orbited around the Earth and landed at 10:55 near the village of Smelovka, Saratov region. The flight duration was 108 minutes.
The prints of the collection depict the Vostok launch vehicle, the Vostok-1 spacecraft, the logo of the Roscosmos State Space Corporation and one of the slogans of that time: "FORWARD AND HIGHER!".
The collection consists of two types of T-shirts, socks, a panama hat, a shopper and commemorative pins.